Are Massage Guns Safe During Pregnancy?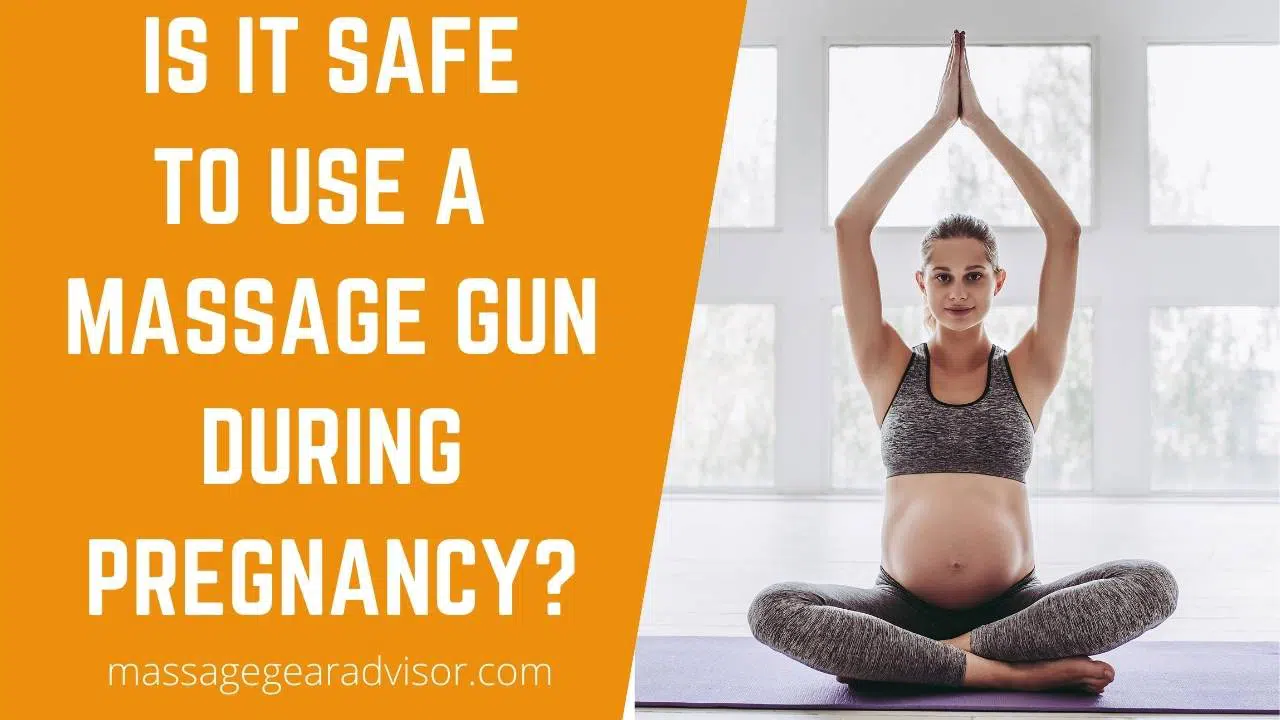 Can you use a Massage gun during pregnancy? Yes, you can! But only for some parts of the body. Continue reading to find out which areas to avoid and why.
During pregnancy, many postural changes occur to the body, challenging the body's stability and coordination. Muscles try to compensate with extensive workload and pressure, getting sore and strained.
So massage seems to be a good option for relieving fatigue and muscular strain. If you are considering the use of a percussion massager or you're already used to it, you may
wanna know how safe it is for you during pregnancy.
Being a professional physical therapist, I'm going to answer this question based on my clinical experience and available research data.
Benefits: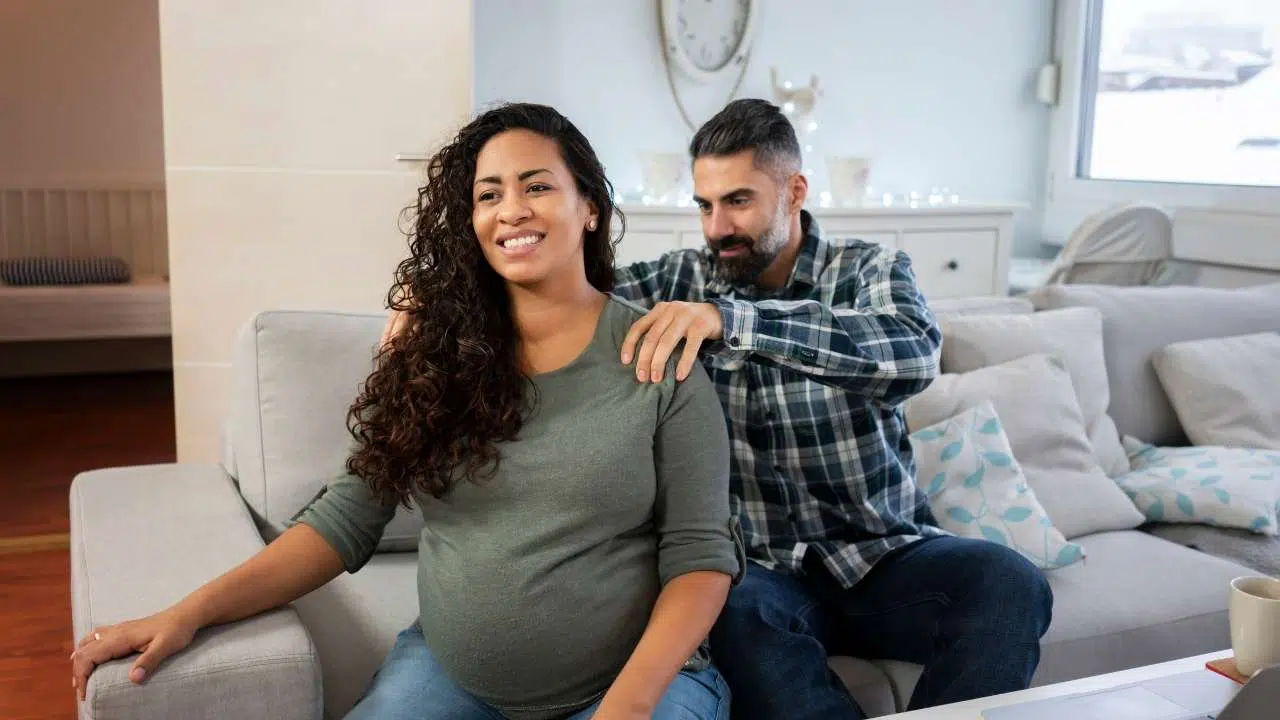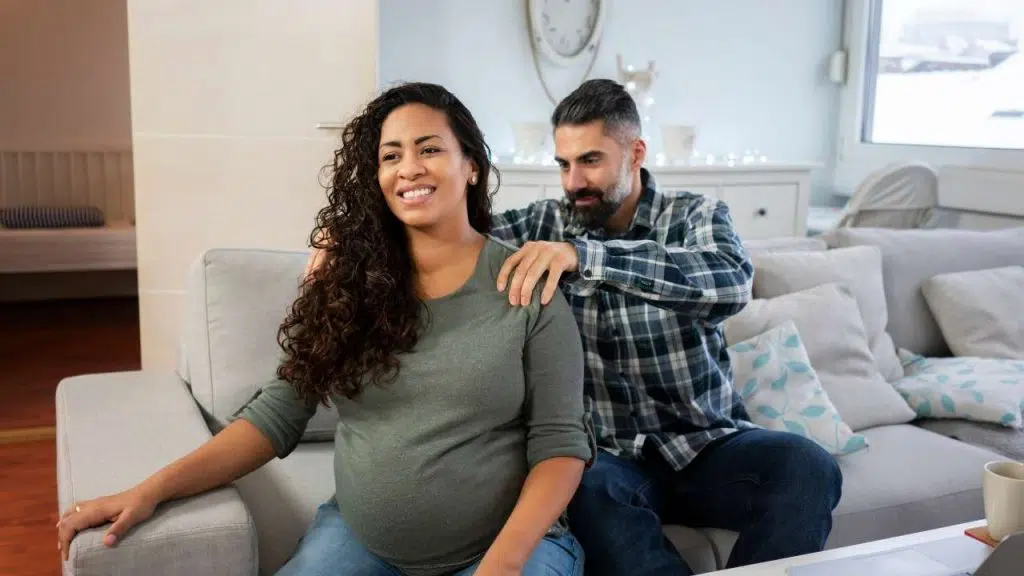 According to research done at the University of Miami School of Medicine, it is confirmed that
massage during pregnancy is quite beneficial.
It releases hormones like dopamine and serotonin. These hormones decrease anxiety and depression and improve the quality of sleep.
The massage relaxes the muscles and can help treating issues like back pain and Sciatica common in pregnant mothers.
It also gives a general sense of well-being.
Areas where it is Safe to use a Massage Gun during Pregnancy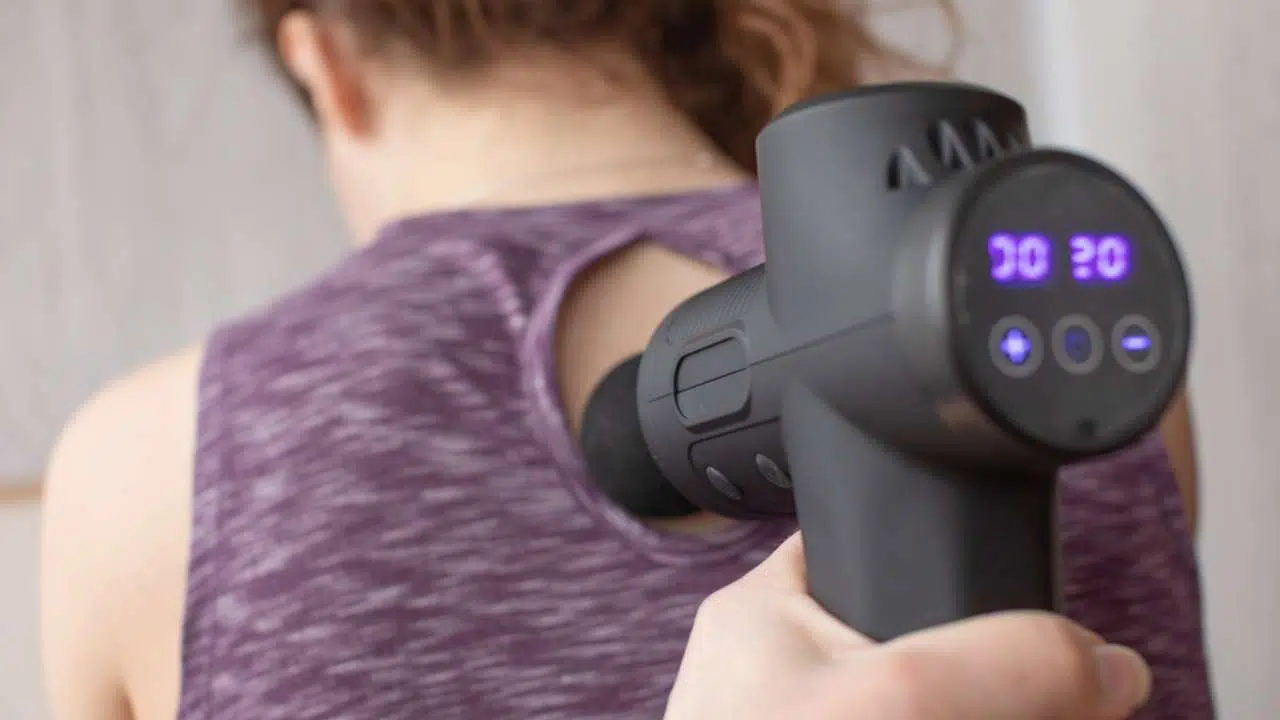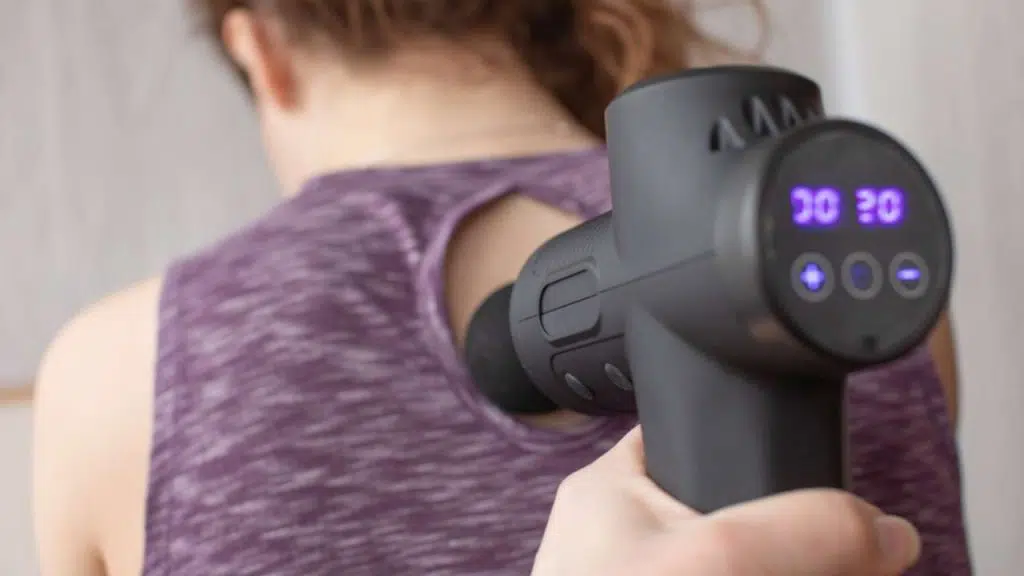 Percussion massager can be used on shoulders especially trapezius muscle tender
points(muscle knots).
It can also be used for the upper back which is also a commonly fatigued area during pregnancy.
Over the neck, it can be used only at the backside, never on the throat or front of the neck.
Even in these safe-to-use areas, massage guns should only be used for a short period of time,
as prolonged usage can do more harm than good.
Using Massage Gun during Pregnancy: Risks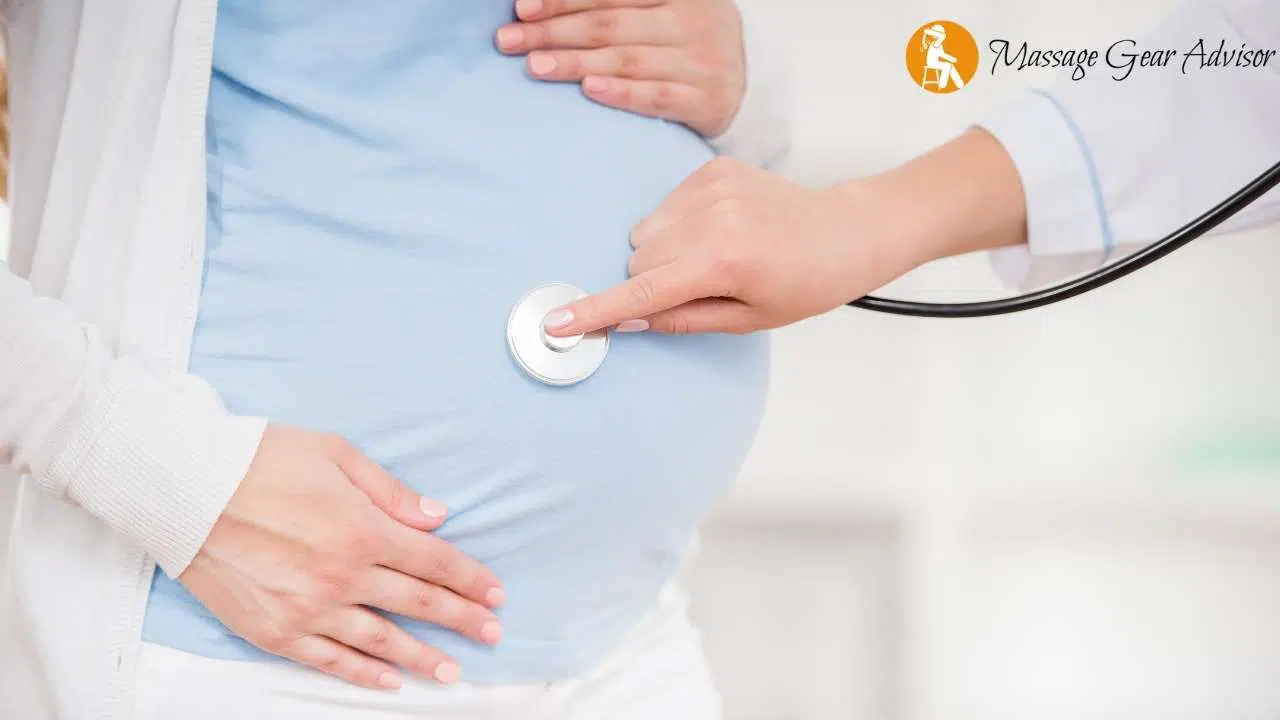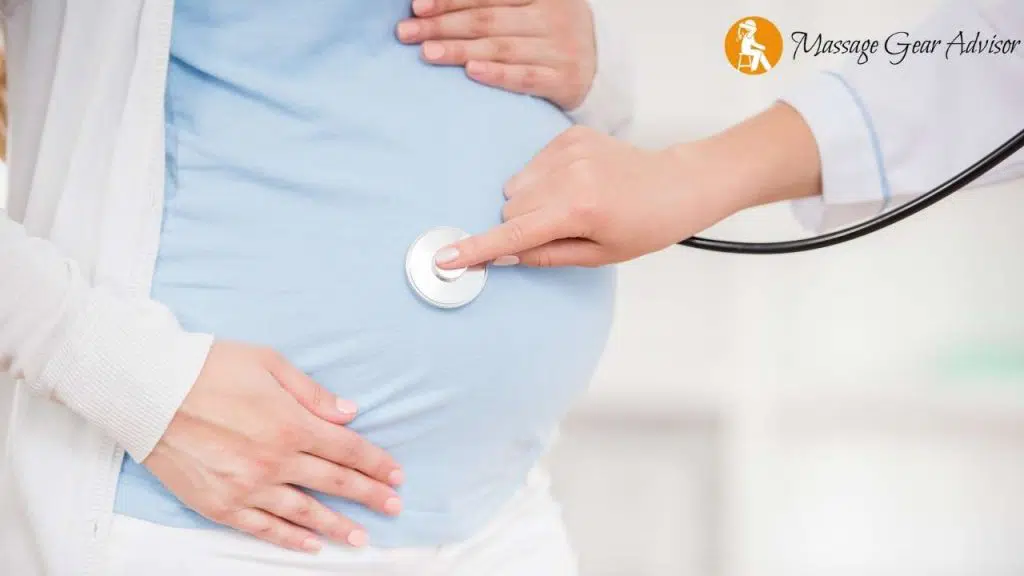 The limitations to the usage of massage guns during pregnancy depend on the body part being
treated as well as the time of pregnancy.
Abdomen:
Massage gun cannot be used on the abdomen, because the strong vibrations can cause
placental eruption and early contractions.
Low back:
Increasing abdominal weight fatigues the low back muscles and you might wanna massage this area as well but, Beware! It can produce symptoms similar to those abdominal ones because the uterus is rested on the back.
Thighs and Lower legs:
As the blood volume increases during pregnancy, legs and feet appear swollen. The leg veins are dilated and the growing uterus hampers the blood flow to your legs.
At the time of pregnancy, a woman's blood clots more easily. It is a preventive measure that naturally helps lessen blood loss during labor and delivery.
A report published by CDC claims that pregnant women are 5 times more likely to experience a blood clot compared to women who are not pregnant.
However, this combined with the low circulation in the legs may result in deep vein clots.
Using a massager on your legs can further promote clotting.
In the worst-case scenario, the vibrations from a percussive massager can dislodge a part of a clot that once reaches the lungs, can develop into a fatal pulmonary embolism.
During 1st trimester:
It's a period of rapid development of the fetus, making it more susceptible to the risks and high chances of miscarriage.
During this time you might wanna be most cautious, so no massage gun is advised at all.
Contraindications:
The situation When a massage gun is absolutely prohibited.
The pregnant women who:
Already have symptoms of morning sickness.
Are at risk of placental eruption.
Are having early contractions because it may lead to premature birth.
Are having high blood pressure, because they may end up having preeclampsia.
During their 1st trimester.
When to stop:
Using a massage gun should never be painful and it should not have any side effects on your body.
While using a massager, if you see symptoms like morning sickness, contractions, vaginal bleeding, or high blood pressure, stop using the massage gun immediately and contact your doctor.
Bottom Line
For pregnant mothers, I recommend hand massage with light strokes over a percussion massager.
It'll be best for you to get a massage from a certified massage therapist. You should, however, avoid deep tissue or shiatsu massage.
But, if you plan to use a massage gun during pregnancy, just be extra careful.
Usually, it is pretty safe to use a massage gun on the Shoulders, Upper Back, and Neck from the backside(not on the throat or the sides), but you should always consult with your doctor first.
Keep the massager head moving and don't keep it on one point for more than 30 seconds.
Never use a massage gun on the Belly, Legs, and Lower back to save yourself from developing any unwanted complications.
If you see symptoms like morning sickness, contractions, and vaginal bleeding while using a massage gun stop immediately.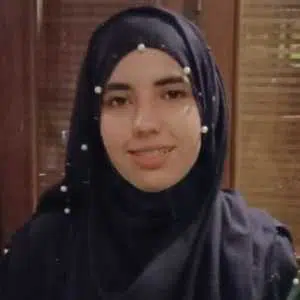 AUTHOR
Dr. Sara is a certified physical therapist who has used a wide variety of massagers and massage guns on many patients. Since she loves helping people, she started writing to spread her knowledge and help others.