Massage Gun Black Friday & Cyber Monday Deals
So, after doing all the research, you're ready to purchase a massage gun for yourself or your loved ones. But wait a minute – wouldn't it make more sense to buy your massage gun on Black Friday or Cyber Monday and save a few hundred bucks?
Of course, it would!
With the excellent Black Friday deals from Therabody and Hyperice, getting a massage gun for an affordable price has never been easier!
As experts in massage guns and massage devices, we've done the research and searched the Internet for the best deals on the massage guns we've personally tested and reviewed. Here are the results.
Announced Black Friday and Cyber Monday Massage Gun Deals for 2021
Percussion Massagers or commonly known as Massage guns are not the cheapest items on the market. There are a few decent massage guns under $100, but devices like Therabody and Hyperice tend to cost more than $300.
When you think of Black Friday, you might think of discounted washing machines, TVs sold at prices that are comparable to yesterday's DVD players. But realistically, Black Friday and Cyber Monday are excellent sale events to buy anything at a discount. This is where we will help you to get a Massage gun at a much lower price than you would normally pay!
THERAGUN : BEST Black Friday Massage gun DEAL for Professionals
Ekrin Massage Gun Black Friday Sale
Hypervolt Black Friday Sales
Achedaway Deals and Coupons
Lifepro Fitness Sales
Addsfit Deals for Black Friday
RENPHO Percussion Massage Gun
Player Maker
Rogue Fitness
OPOVE
Theragun Best Black Friday Deals 2021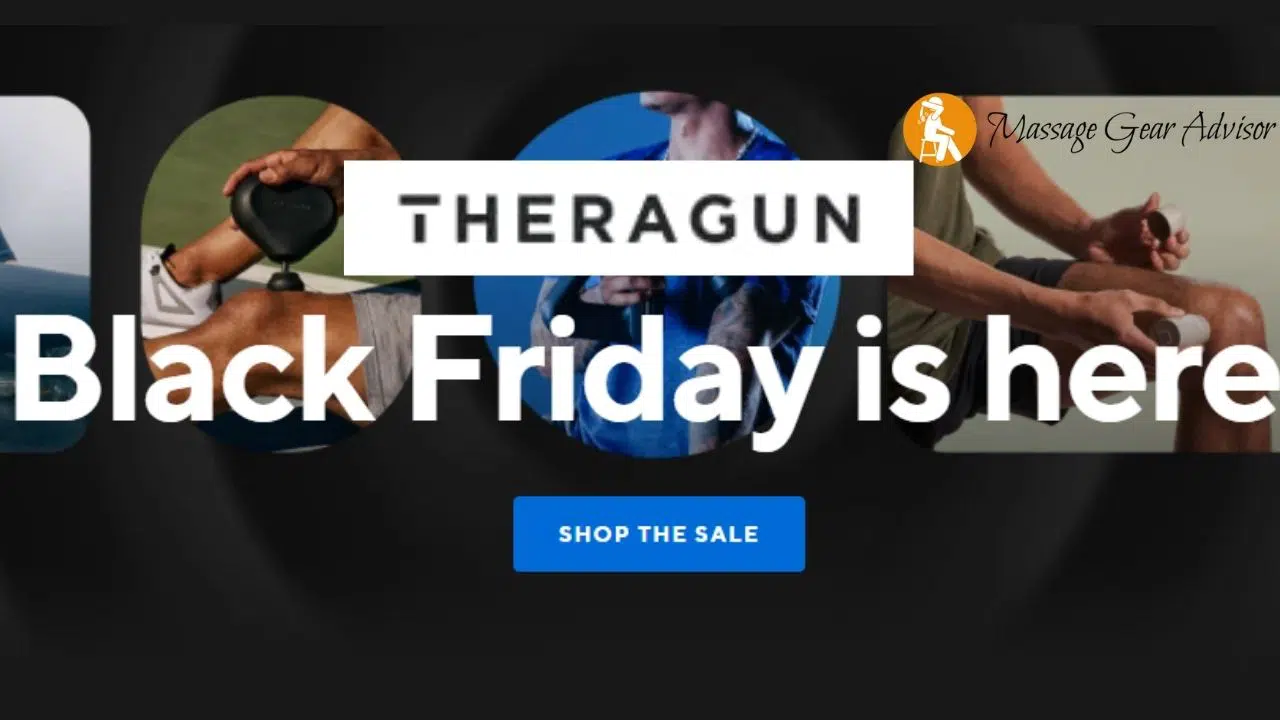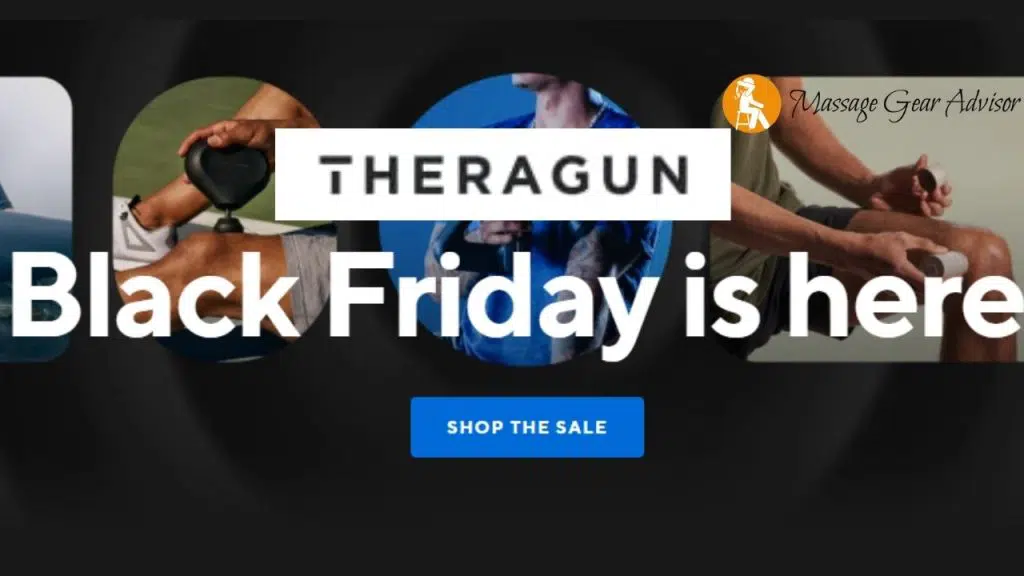 World's first massage gun Theragun is now one of the most popular massage guns brands in the world. Needless to say, their popularity is in line with the prices of their massage guns.
If you've been holding off on purchasing a Theragun because of the high cost, now is the time to purchase one. Therabody's Black Friday sale certainly makes a dent in the price of their top Theragun massage guns – and you won't find any more deals like these anytime soon.
So, if you are a professional or just eyeing the best massage guns in the market without breaking the bank, there is your perfect opportunity.
Product Name
Regular price
Black Friday price
THERAGUN
PRO
$599
$399
Buy Now and get a 33% discount.
THERAGUN
Elite
$399
$299
Buy Now and get a 25% discount.
THERAGUN
Prime
$299
$249
Buy Now.
THERAGUN
mini
$199
$174
Buy Now
Hypervolt Black Friday Sales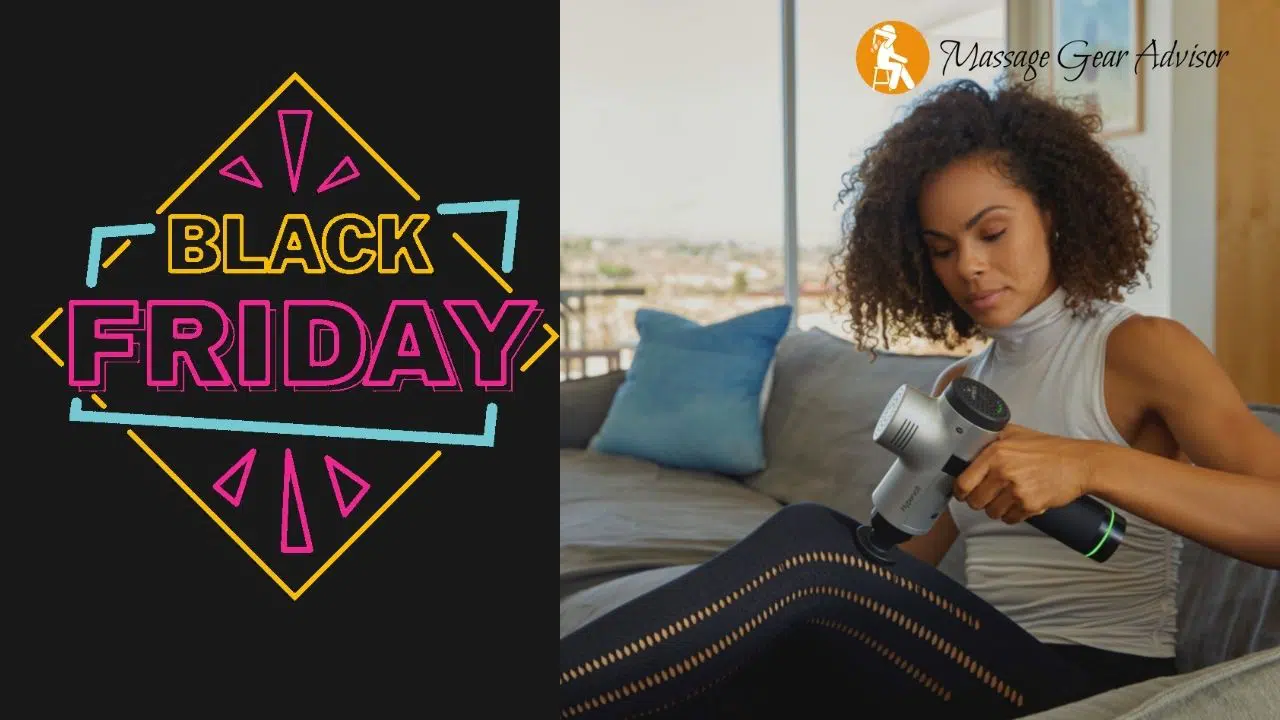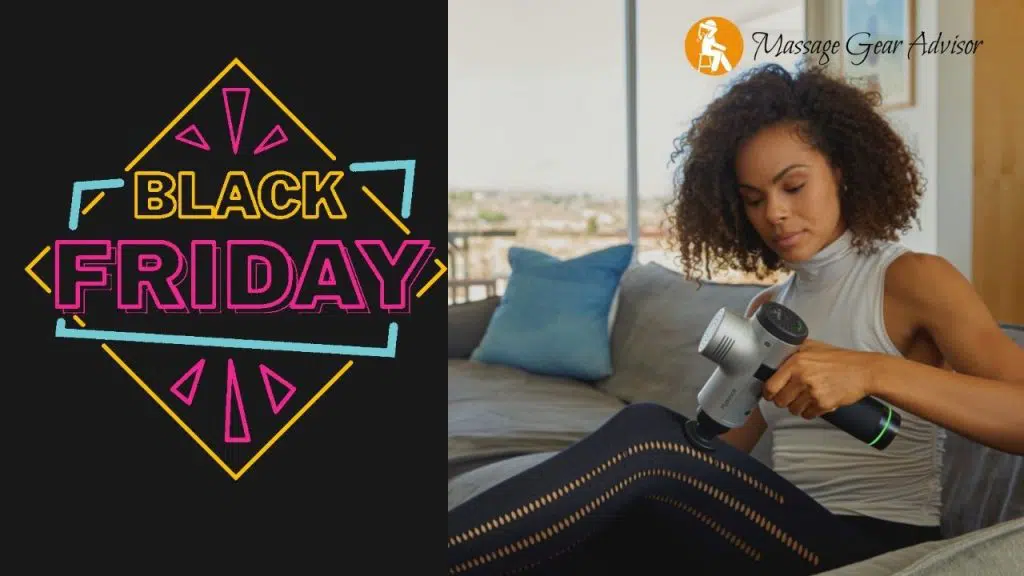 Another big name in performance optimization and recovery is Hyperice. Like Theragun, Hyperprice's Hypervolt was one of the first massage guns that came to the market.
Hyperprice is offering huge discounts on their products this Black Friday and Cyber Monday. Hypervolt 2( their latest generation of massage guns) devices, too, are priced aggressively.
| Product Name | Regular price | Black Friday price | |
| --- | --- | --- | --- |
| Hypervolt 2 | $299.00 | $249 | Buy Now and get $50 off |
| Hypervolt 2 Pro | $399 | $329 | Buy Now and get a $70 discount. |
| Hypervolt Go | $199 | $159 | Buy Now and get $40 off |
Ekrin Black Friday Deals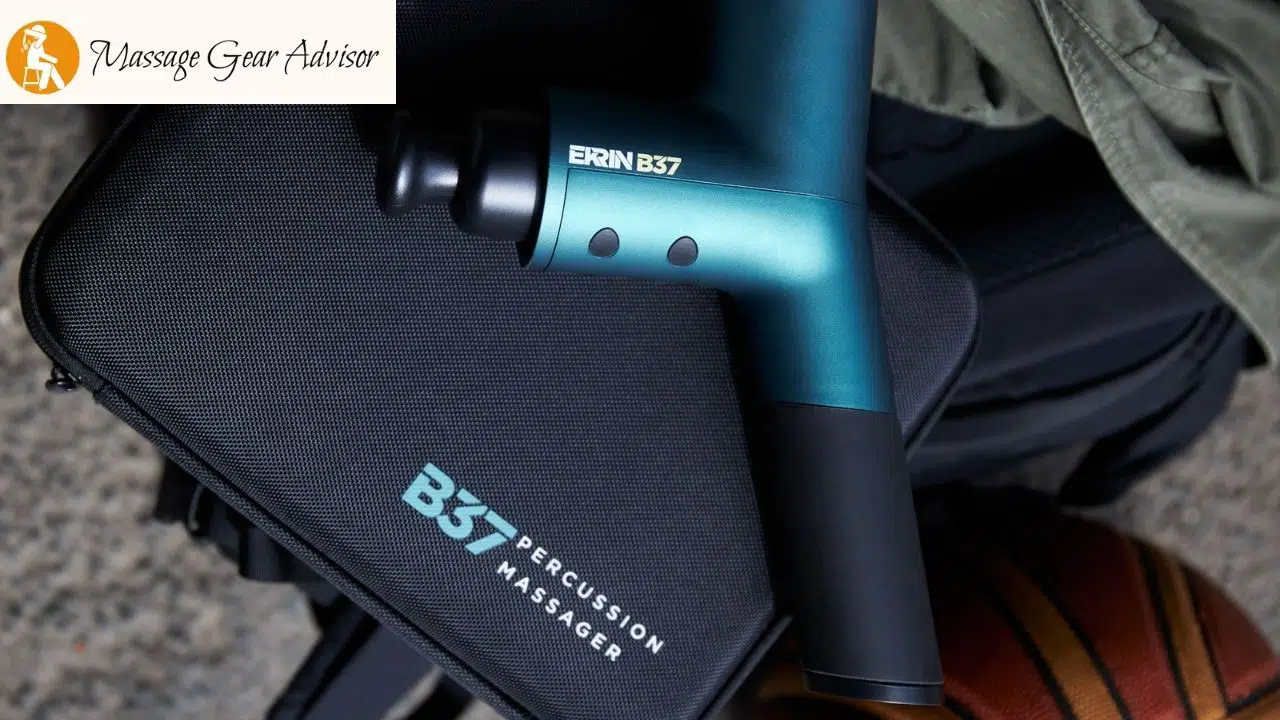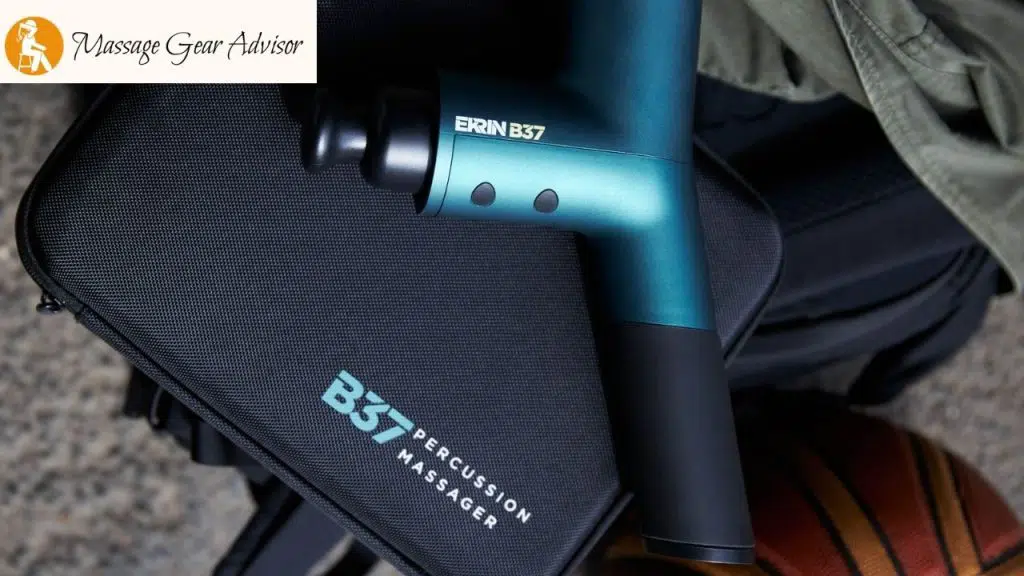 Ekrin Athletics is an American brand that was founded by Dan Kozak and Elise Williams in 2019.
As former college athletes, they want to share their knowledge and experience on maintaining a fit and healthy body with others. So, they set out to create Ekrin Athletics – a company dedicated to improving athletic performance through muscle recovery and injury prevention.
Over the years Ekrin Athletics collaborates with professional and collegiate athletes and trainers to design products that meet their high-performance standards. Their devices have earned a name for themselves. So much so that Chris Hemsworth's stuntman, Bobby Holland Hanton also uses a Ekrin Massage gun.
Ekrin is also offering pretty good Black Friday offers. You should definitely check them out!
Use Coupon Code ADVISOR20 and get 20% off instant
| Product Name | Why You Should Buy | price | |
| --- | --- | --- | --- |
| Ekrin B37 | Best value for the money overall | $229.99 | Buy Now |
| Ekrin B37S | Best value for professional | $329.99 | Buy Now |
| Ekrin 365 | best for Regular Use | $179.99 | Buy Now. |
| Ekrin Bantam | Premium Mini Massage Gun | $149.99 | Buy Now |
You can Compare all the devices here.
Addsfit Black Friday Deals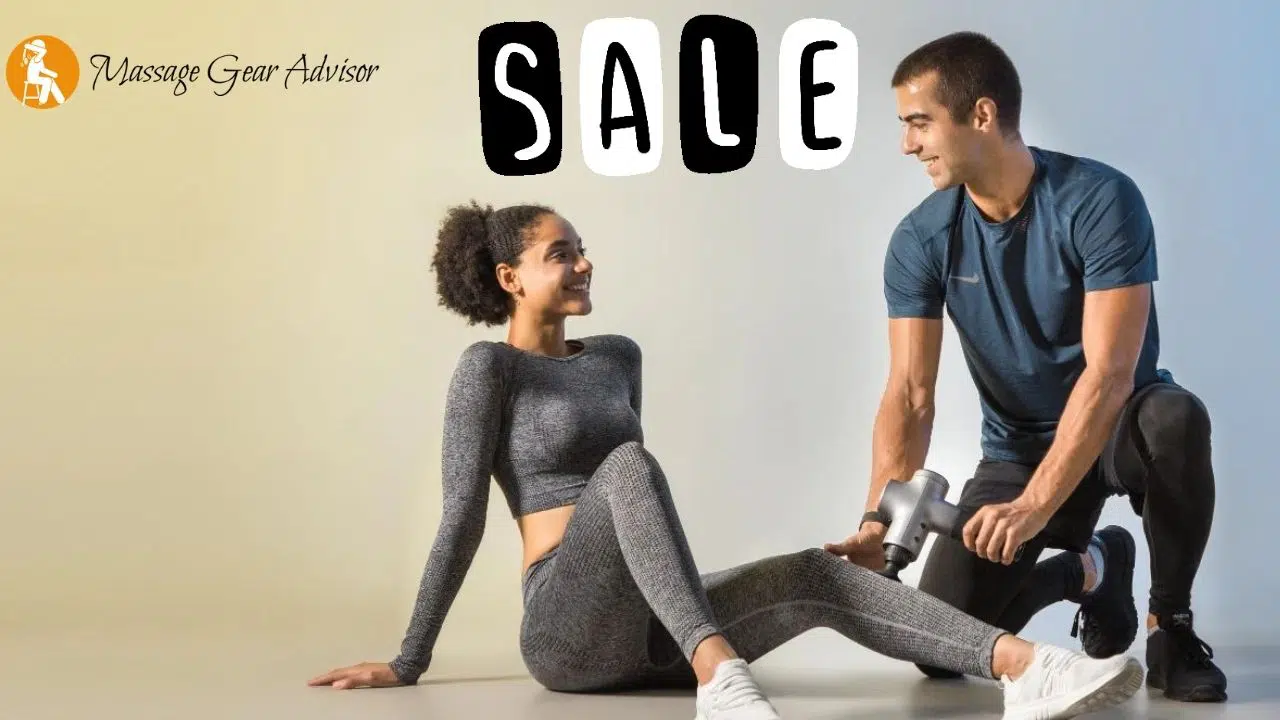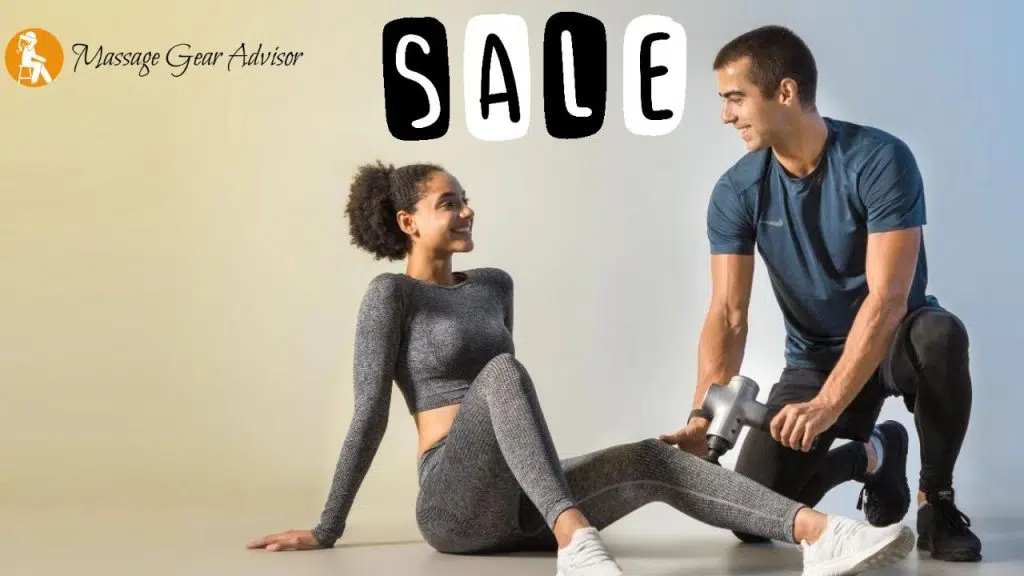 Addsfit is one of the leading new generation massage guns that was founded at the end of 2019. In order to improve people's health through proper muscle development and exercise, they developed a range of massage devices for body therapy and muscle recovery.
Addsfit Massage Guns are complete massage therapy devices that can be used anywhere – at home, in the gym, on vacation, etc.
Addsfit offers some sweet Black Friday discounts on its website, but with the massagegearadvisor coupon you can get a further 30% off. Enjoy!
| Product Name | Why You Should Buy | |
| --- | --- | --- |
| Addsfit Max | Cheaper hyper volt alternative | Buy Now |
| Addsfit Elite | Best for regular Use | Buy Now |
| Addsfit Mini Pro | Best mini-massage gun for Regular Use | Buy Now. |
| Addsfit Mini | Mini Massage Gun | Buy Now |
Achedaway Black Friday Deals and Coupons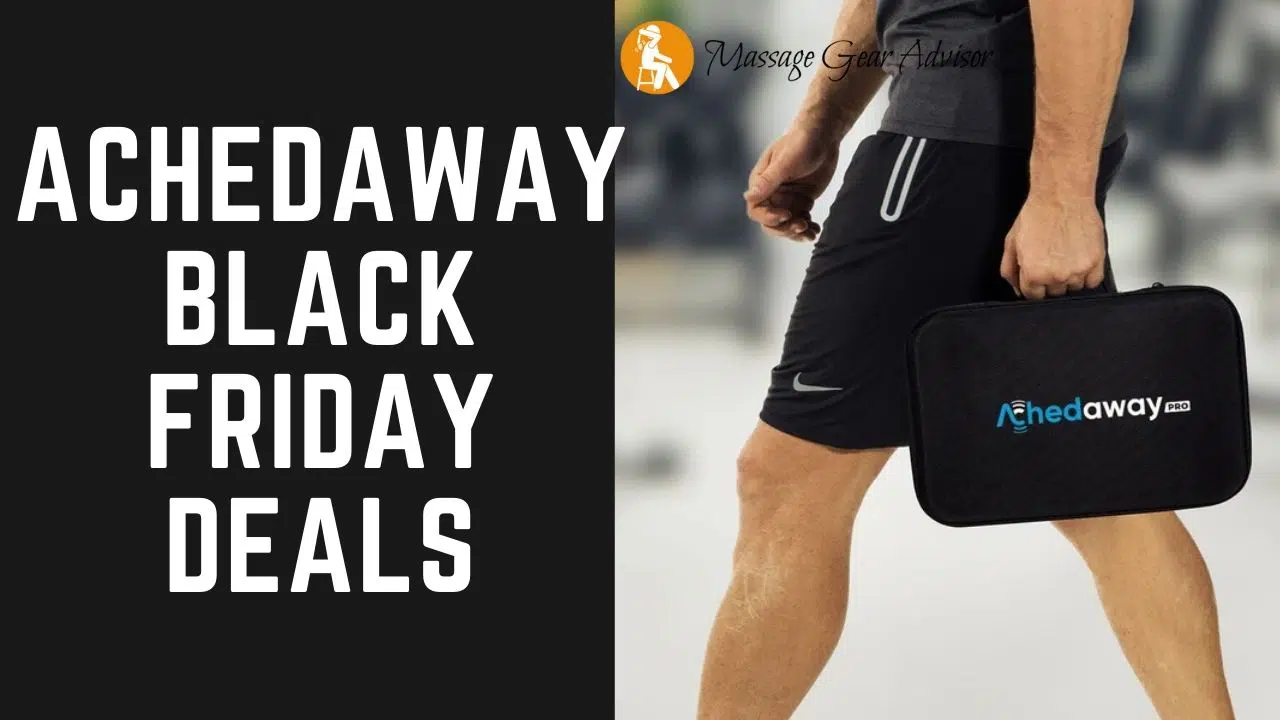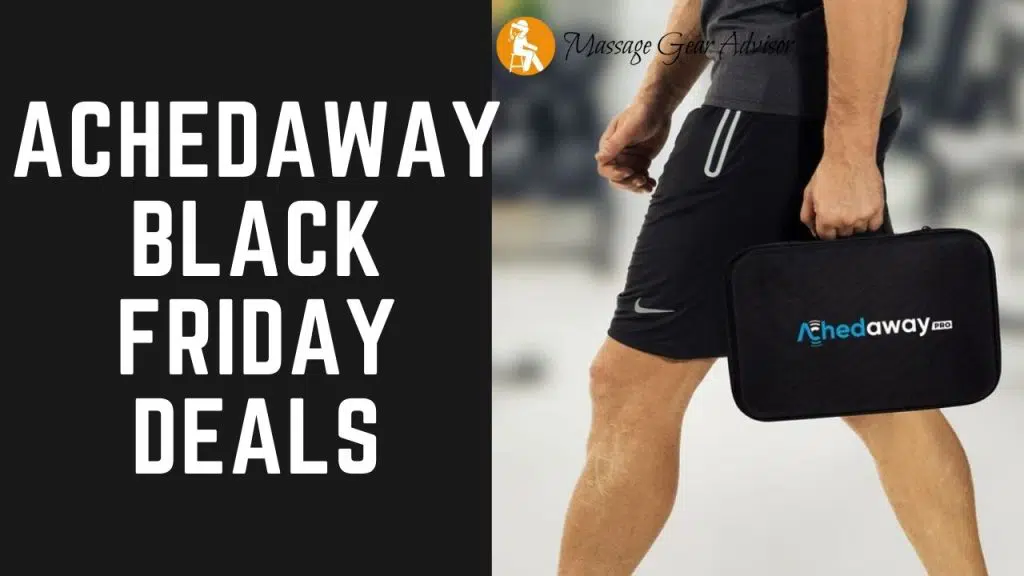 Achedaway is a leading manufacturer of massage guns. After specializing in massage guns, it expanded into recovery technologies.
Product Name
Regular price
Black Friday price
Achedaway Pro
$469.00
$299.00
This is one of the highest amplitude massage guns. Check Price
Achedaway
$399
$229
Lightweight best for use during traveling
Buy Now
Lifepro Deals for Black Friday
Fitness industry professionals are familiar with Lifepro's brand. They offer a wide variety of services like Yoga gear, treadmills, and even exercise bikes are available. Last year they sold out quickly, so hurry up.
| Product Name | Why You Should Buy | price | Offer Price |
| --- | --- | --- | --- |
| Sonic Pro | professional massage gun | $189.99 | $139.99 |
| Sonic LX | T-shaped devices out there | $269.99 | $189.99 |
| DynaFlex | best for Regular Use | $299.99 | $199.99 |
| Fusion FX | Pro heated percussion massager | $344.99 | $229.99 |
| Fusion X | heated percussion massager | $269.99 | $179.99 |
| DynaMini | Premium Mini Massage Gun | $134.99 | $89.99 |
PlayMakar Deals for Black Friday
PlayMakar Inc. was founded by Mike Williams in 2016. PlayMakar Inc. is a Delaware C-Corporation based in Fort Worth, Texas. PlayMakar develops and distributes athletic recovery and movement optimization products cleared by the FDA.
Athletes of all levels can find PlayMakar products affordable and accessible. In black Friday they are providing amazing offers with all types of products.
WODfitters Deals for Black Friday