What is Mini Massage Gun? Are Mini Massage Guns Worth it?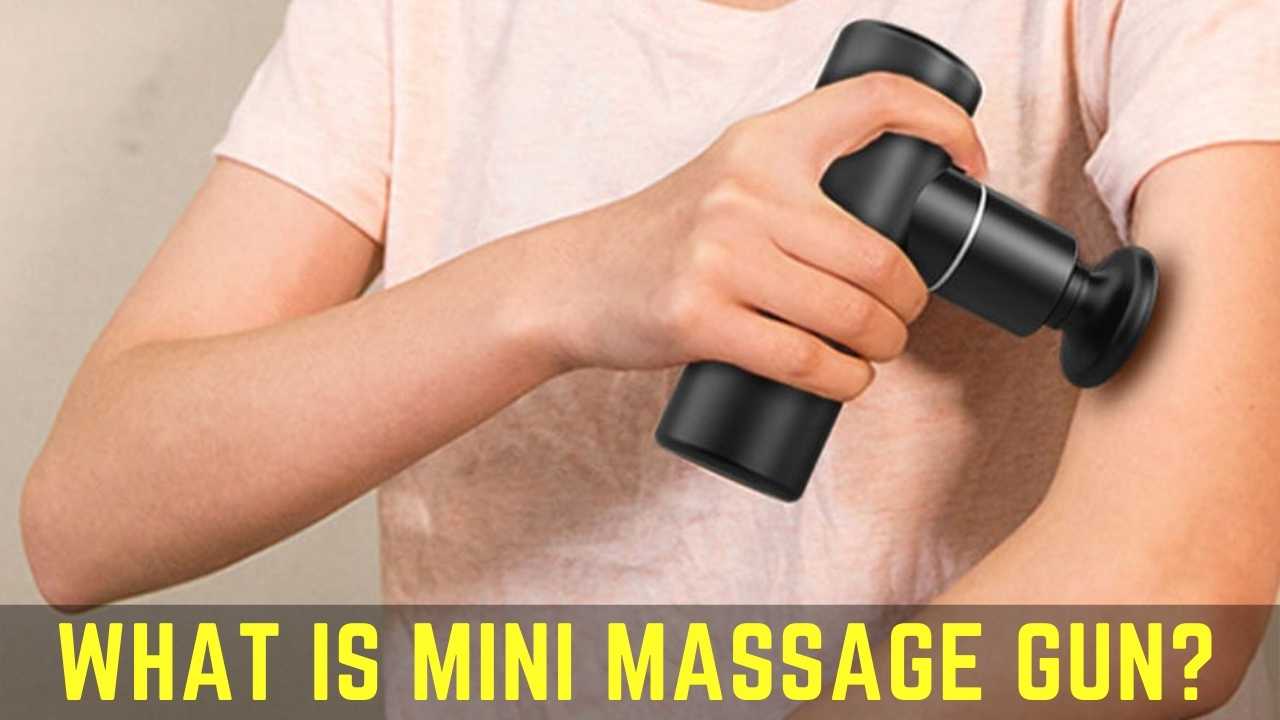 A Mini Massage gun is a smaller, more compact version of larger massage guns like the Theragun and Hypervolt. Their functionality is similar to larger guns, but they are designed to be more compact, portable, and lighter allowing them to be easily carried.
Even though mini-massage guns aren't the strongest on the market, they are great options for a select group of people searching for basic pain relief.
Are Mini Massage Guns Worth it?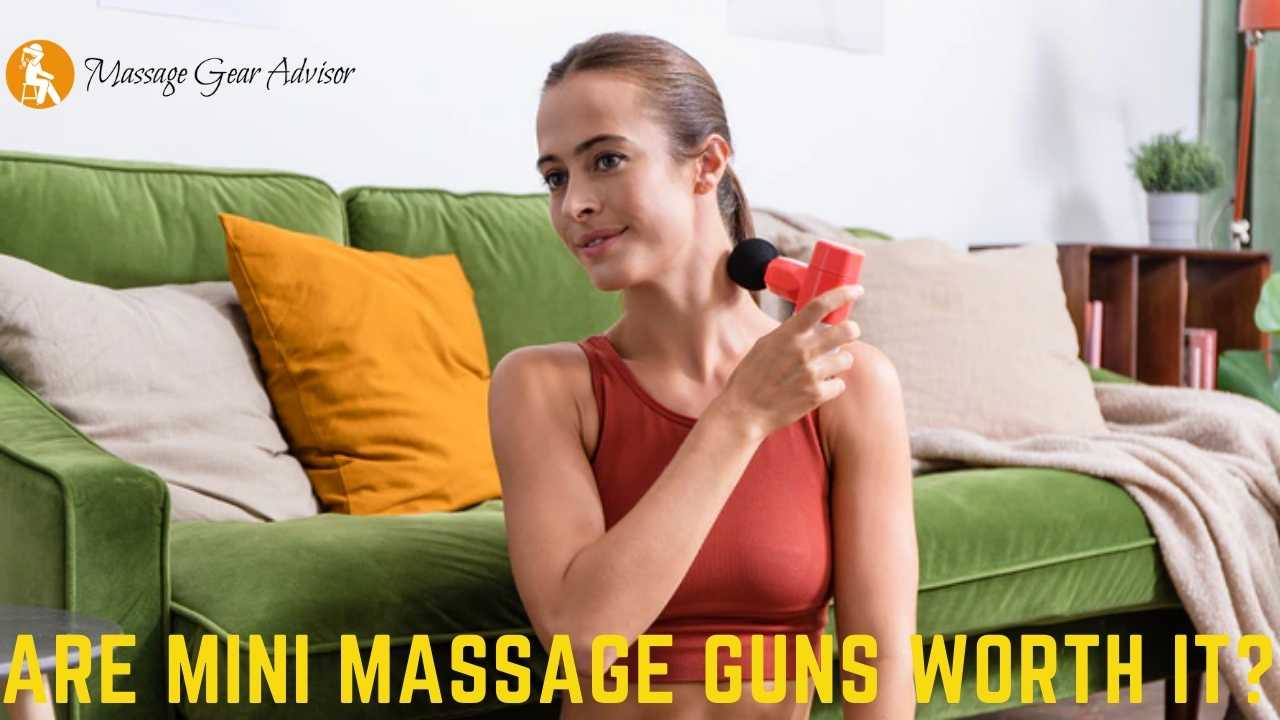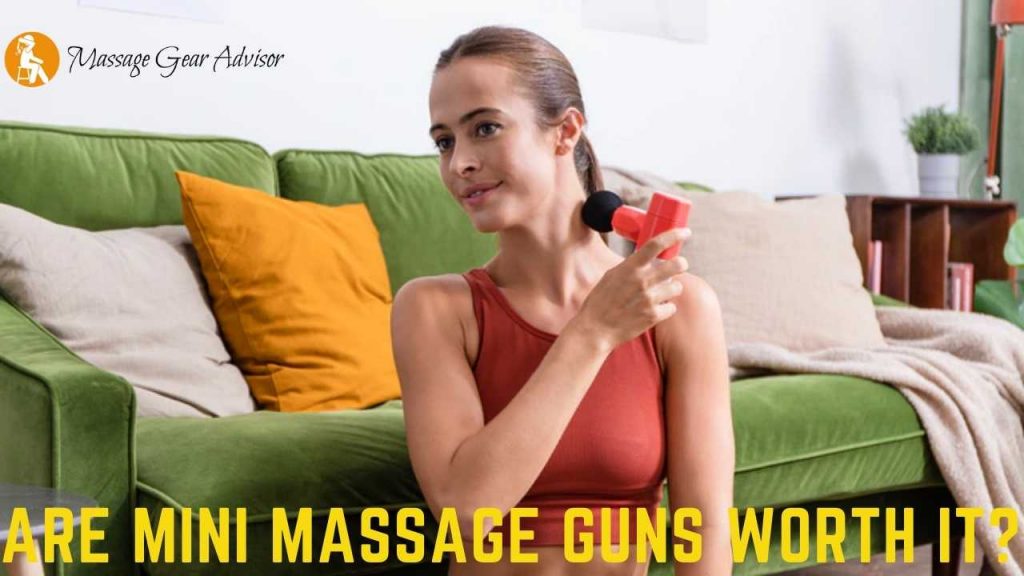 Over the years, we've tested a lot of massage guns in search of the best percussion massagers.
The best mini massage guns are perfect for people with weaker hands, such as elderly people or who suffer from chronic arthritis pain and cannot hold heavier devices comfortably for long periods of time.
For individuals who are large, beefy, and muscular, a regular massage gun is probably a better option. We recommend going mini if you're a moderately active person who gets sore or if your spine is feeling the effects of WFH.
Despite being adorable, these tiny guns pack a powerful punch in a smaller, more portable, and more affordable package.
Also, rather than using a larger massage gun with less intensity, which might only be able to reach one or two levels of pain before becoming too intense, minis are just the right level of discomfort for targeted muscle groups and sore areas.
After working on group of muscles for a while, you will feel them working, but they won't feel unpleasant or uncomfortable.
Regular Massage Gun vs Mini Massage Size and Weight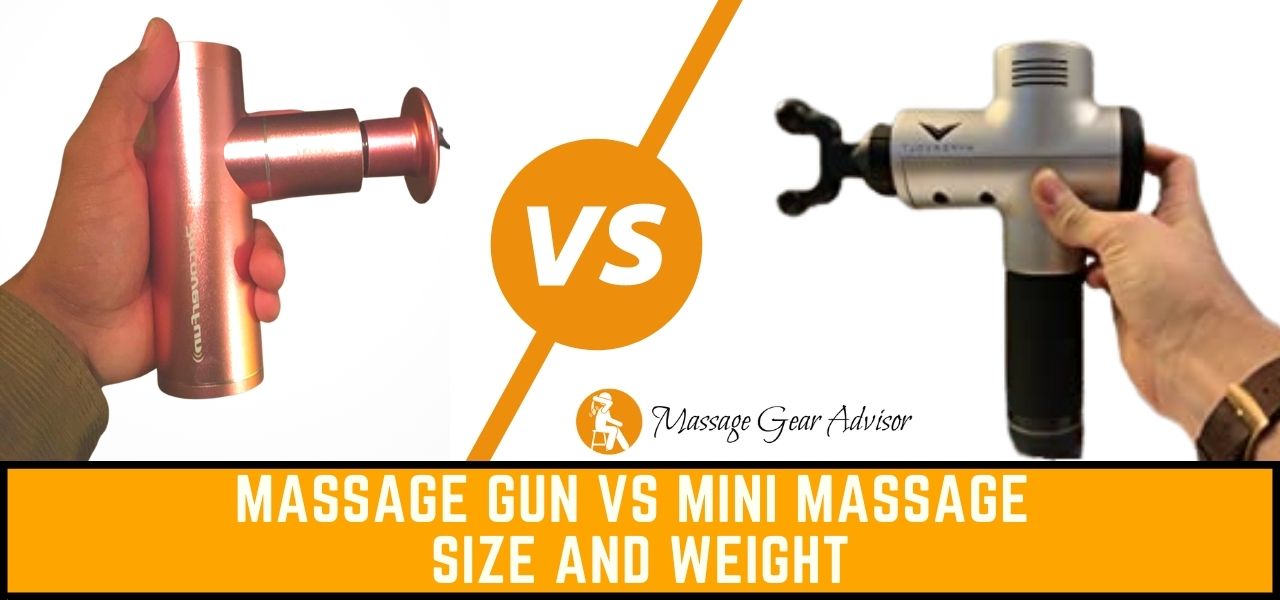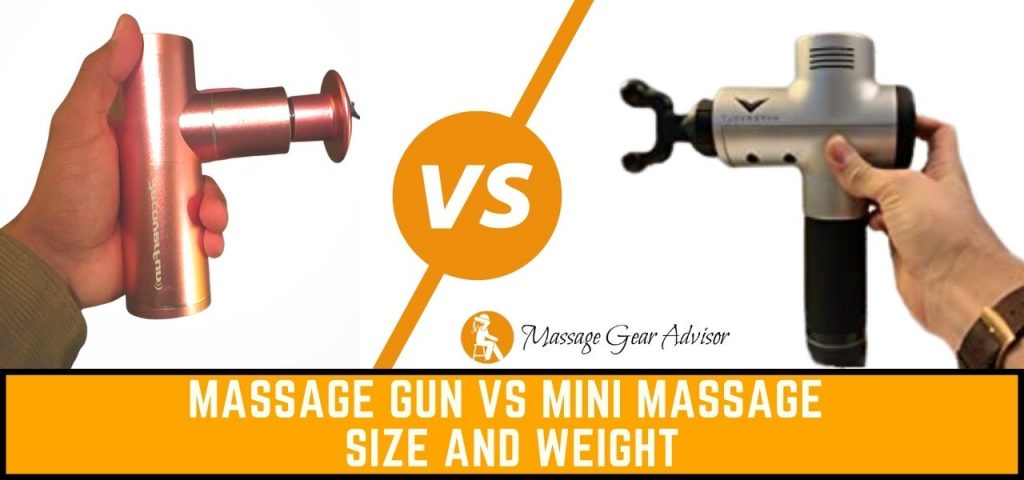 Most massage guns have a height of 10-13 inches and a width of 6-8 inches. Generally, mini massage guns are 6″-7″ tall and 3-4 inches wide with the head poking out. In terms of size, a mini massage gun is about the same size as large iPhone screens.
The average weight of a regular massage gun is between three and five pounds. Although that's not too heavy, shaving a few pounds while traveling can be very handy especially if you are planning to bring back a few things.
Also, after working out and lifting weights for an hour, using a bulky, vibrating massage gun can be uncomfortable.
Mini-massage guns on the other hand, typically weigh between 1-2 lbs, and some of them are even lighter. Because these are lighter than regular-sized massage guns, they are easier to hold for longer periods of time and easy to travel with it.
What Are Mini Massage Guns Advantages?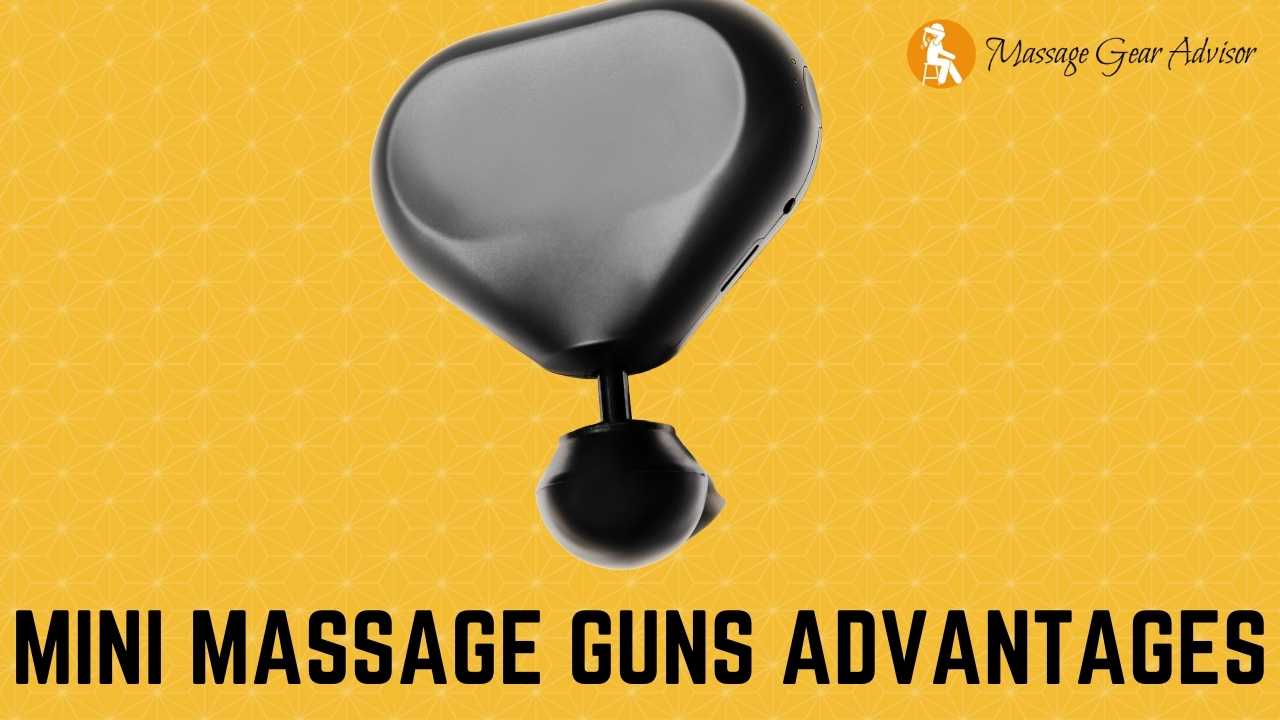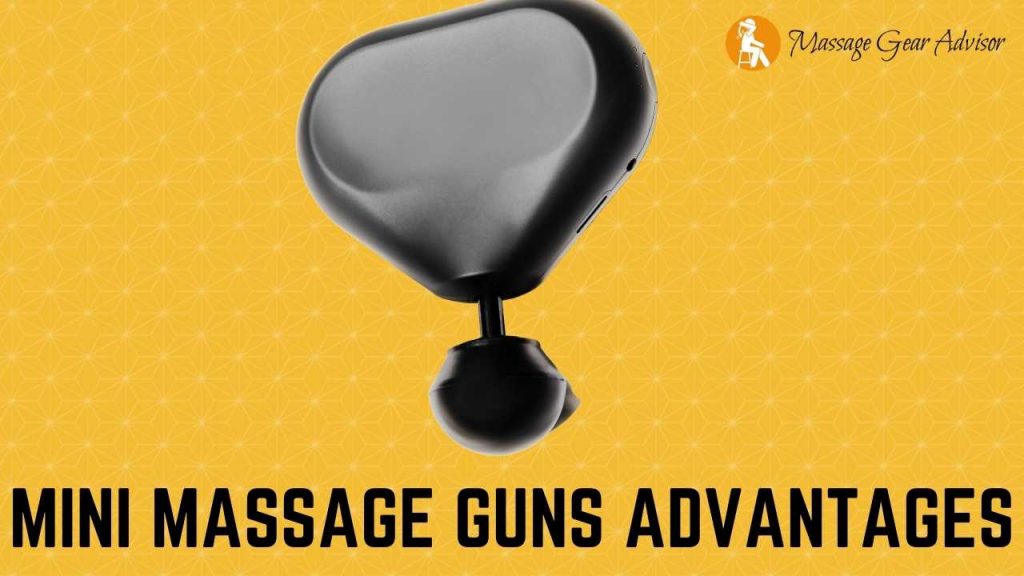 Extremely Handy:
Mini massages are too light. This mini massage gun is easy to control thanks to its short handle. In this way, you can pinpoint what is causing you pain. A new version of this massage gun weighs less than a pound, and it is easy to handle and use.
The ultra-compact design makes it super easy to handle with a mini size, and weight of 1 lb, making it great for muscles treatment.
Different levels of speed:
Most mini-massage guns have 4-5 speeds. It can generate 1800-3200 percussions per minute to meet the needs of different groups and each is scientifically calibrated to deliver greater therapeutic benefits for the body.
This allowing you to gradually increase the intensity of your massage to achieve the right balance of relief and relaxation. They can be used to warm up, relieve fascia, break down lactic acid and perform deep tissue massage.
Long battery life:
Long-lasting battery. The 3C lithium-ion battery can last up to six hours on a single charge. The maximum mini guns have Type-C charging. It is safe and easy to use, and it comes with a long shelf life. It can be charged anywhere with any USB port, power bank, laptop, and car charger.
Massaging heads
The new version comes with four interchangeable heads: a head, a flat head, a ball head, and a forkhead. Bullet heads are ideal for deep tissue, joint, and trigger point massage, while flatheads can be used anywhere on your body. Ballheads can be used for large muscle groups, while fork heads are great for tendons in the neck, spine, and leg.
Quiet
Brushless motors are powerful, so they won't stop under pressure or on their own if they encounter resistance. Brushless engines last ten times as long as brushless motors. With a brush-less motor and silent-force technology, Mini Massage guns deliver scient and unparalleled relaxation. The volume is around 30-42 decibels
Lower price tag
A good massage gun costs around $200-500 where you can buy a good mini massage gun at $50. It is better than $50 regular massage guns.
Easy to travel:
Being so small and lightweight, it is easy to carry. You can charge it anywhere, at any time, with type c technology. Therefore, charging is no longer an issue.
Closing Thoughts
Although not as powerful as a full fledged massage gun and not ideal for everyone, a mini massage gun is a great option for anyone with chronic disorders such as arthritis and finds it hard to hold on to a heavy tool or has weaker hands like elderly people.
The light and compact design also makes mini massage guns ideal for traveling. Mini massage guns are a tad bit quieter too compared to regular sized once thanks to their smaller brush less motors.
Top it of with a much lower price and a mini massage gun starts to feel like a great deal.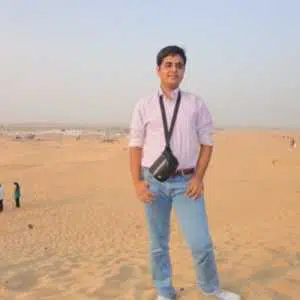 AUTHOR
Ayaz is the co-founder of Massage Gear Advisor and manages SEO and web publishing. Traveling is one of his favorite things to do and he always keeps a massage gun around. Over the years Ayaz has tried over 20 different types of massage guns and is in love with them.